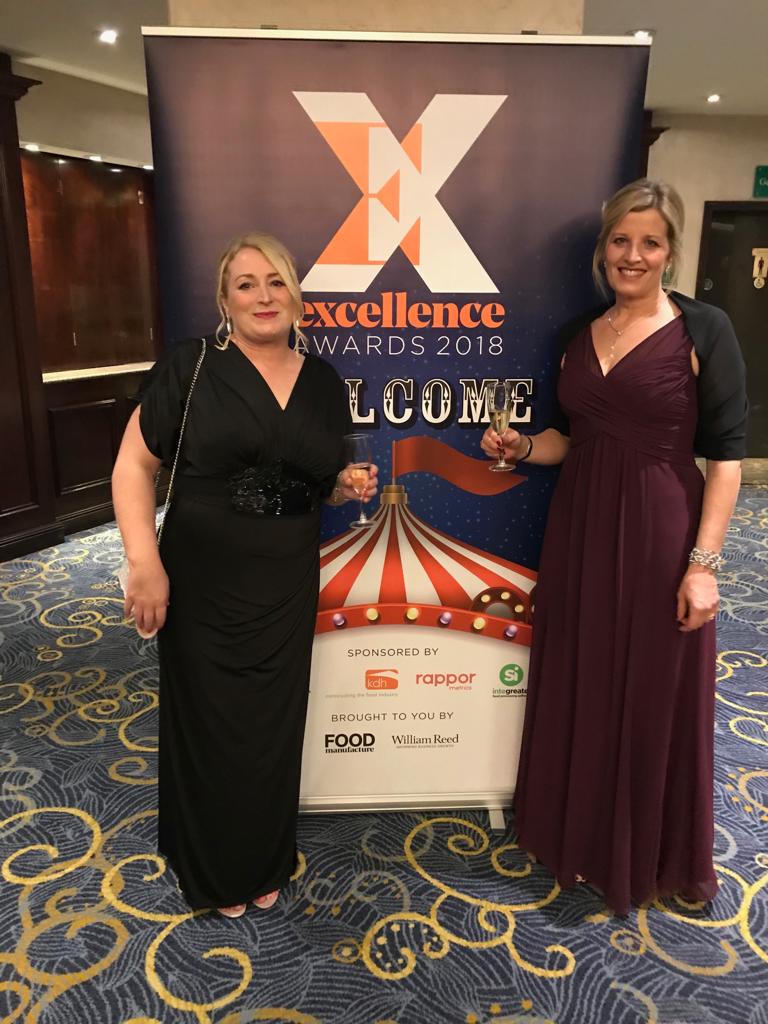 Times They are A Changin'…..
Jarvis Johnson has been a regular supporter and attendee at the Food Manufacture Excellence Awards.
Back in 2006 we sponsored The Chilled Ready Meals and Prepared Foods awards and it was interesting to see the similarities and changes 12 years on when we attended in November 2018 as guests of the Food Man Jobs team (thanks for a great night guys!).
This year, the renamed Chilled, Fresh and Dairy Manufacturing Company of the year category was split, for the first time, into a Small Company and a Large Company Award. We thought this was a great development. In the Large Company category SK Chilled Foods won the Award for the second year running with Mash Direct winning Highly Commended recognition.
Jarvis Johnson have not attended the awards every year but where we have it's been great to see Mash Direct as a consistently shortlisted and award-winning company! Back in 2006, our MD, Lisa Johnson handed over the coveted "Chilled Foods Trophy" to Southern Salads.  This year splitting this huge and dynamic category into "small" and "large" companies was, we felt, a great way to provide a level playing field and it was great to see some new names on the shortlist ; Chunk of Devon, TS Foods, Tideford Organics (Highly Commended) and the ultimate winner; Davison Canners.
There have always been Awards categories available for Food Manufacturers to enter that sit outside the main Product Category Awards. Two of those awarded in 2006 have now disappeared; Diversity in Recruitment and Productivity through Skills but these have been replaced with Awards for Export, Partnership, Training and Site Team of the Year; it was great to see one our PSL Clients, Tulip, scooping up Site Team of the Year for the business transformation at their Redruth site – well done guys!
Perhaps the biggest change of the night though was the Jarvis Johnson contingent departing for their hotel rooms just before the pumpkin hour!  Up until it's closure in 2014, the Dover Street Wine Bar was the customary Post-Food Man Awards destination with William Reed's then Group Sales Manager, Len Beckett leading legendary excursions to the venue. We have hazy memories of a smokey dance-floor which seemed to be solely populated by post-awards Black Tie attendees keen to dance their silk socks off til the wee small hours!
Cramming into a taxi at 3am with a dozen Food Industry Recruiters was not on the cards for Jarvis Johnson this year – resting our feet from high-heel hell and relishing an alarm-free start to the following day with no school runs to navigate was just simply too appealing!