Jarvis Johnson Timeline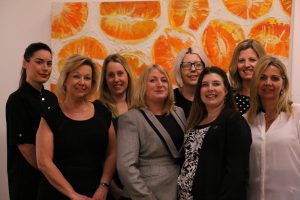 1999 – on 1st April Peter and Lisa Johnson (ex-Food Industry Technical Managers) set up Jarvis Johnson and become the first "Food Industry Only" agency specialising in placing Interim Managers. Initial database consisted of 13 Interim Managers
2001 – Jarvis Johnson adds permanent recruitment for Food Manufacturers to its portfolio
2004 – Lisa Johnson becomes Managing Director
2005 -2012 – Jarvis Johnson database grows to over 10,000 Food Industry candidates and the company continues to fill both Interim Assignments and Permanent Vacancies for Food Manufacturers across the UK across all disciplines, although maintaining a strong reputation in Technical Management roles.
2013 – Jarvis Johnson specialise further and focus their resource on "Placing Technical First" offering permanent recruitment and acting as an Interim Provider to Food Manufacturers needing Technical, QA, Specifications, Product Development and Hygiene resource.
2014 – Jarvis Johnson launch new website explaining their focus as experts in the Technical field with a clear message of "Placing Technical First."
2015 – Jarvis Johnson move to new premises in Doncaster
2017 – Jarvis Johnson celebrate their 18th birthday!
2018 – Jarvis Johnson undergo GDPR project to ensure all data is compliant which results in the candidate database being cleaner and of a higher quality
2020 – Jarvis Johnson turn 21!
Much has changed over the last 21 years in the Recruitment, Interim Management and Food Manufacturing arenas. Many names have come and gone, merged or splintered off, but Jarvis Johnson is proud to still be here and still be independent! We have adapted, specialised and thrived and, as a testament to our relationships, we continue to work with Interim Managers and Clients who we've partnered since 1999 whilst welcoming new faces with open arms!
Link In to our MD, Lisa Johnson
Click here to see Lisa's Johnson's CV in animated format!