Jarvis Johnson are not just another "me too" recruiter in the Food and Drink Manufacturing sector.   The business was founded by Technical Managers and has built its reputation on sourcing excellent Technical people. Recent years have seen the Technical Manager's role become ever-more complex as the needs of the retailers become increasingly demanding. Our recent statistics show that 86% of the people we successfully place are within the fields of Technical, QA, NPD, Hygiene and Specifications.
 Jarvis Johnson Successful Placements
September 2013 – September 2015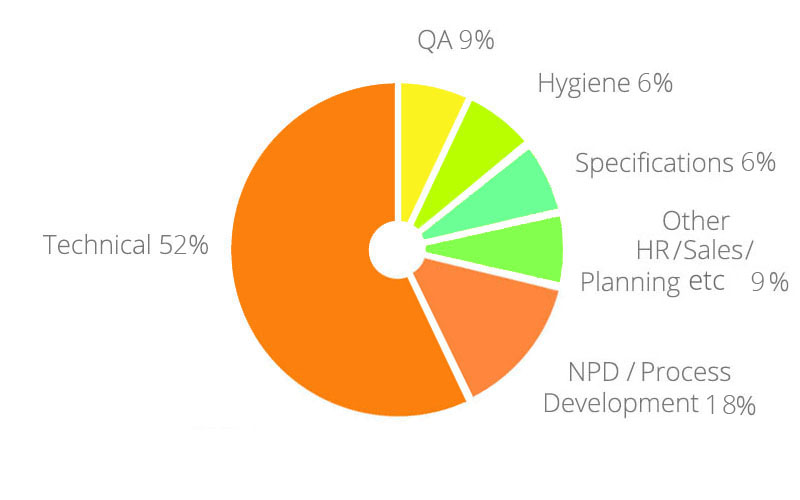 We can work with companies to put in place a team for the long-term. Between November 2013 and January 2014 we placed an Assistant Technical Manager, Hygiene Manager and Technical Assistant within a single site, as well as placing an Interim Technical Manager with them for a couple of months to ensure the Technical Manager was supported whilst waiting for the new team to become embedded. This blue-chip Food Manufacturer had already tried to resource the roles via a number of Food-industry specific agencies before coming to us with the first role and it is fair to say were somewhat disillusioned. We took the time to uncover the "fit" that was right for our client and together we built a Technical team to equip them for the future.