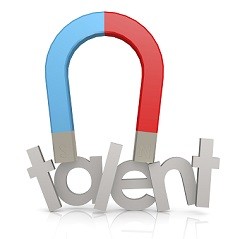 How To Attract & Recruit The Best Technical Talent For Your Food Manufacturing Business
Do you struggle to recruit the right calibre of candidates when you have a Technical vacancy within your Food Manufacturing business?
The Food Manufacturing industry is a very competitive arena for recruiting Technical professionals, particularly Technical Managers, so if your company wants to attract the best or if you struggle to get candidates to "say yes" it may be worth considering some of the following:
When advertising roles make sure you "sell" your company as well as possible. If you have achieved Grade AA at your last 3 BRC Audits then shout about it! If you are using a recruitment agency give them as much positive information about the site as you can. Let them know what can and can't be made public – consider preparing a "brag sheet " to give out to your recruitment partners and make sure this is regularly updated and circulated. If your company has worked with a recruiter for a long time, they may still be working from out-of-date information about customer base, product range and turnover.  Recruitment agencies are the first point of contact a candidate often has with your company…..what is YOUR RECRUITMENT AGENCY saying about YOU?!
Factory a little shabby? If your factory is a little out-dated but you have a great Head Office then consider holding one of the interview stages there.
Good Technical Managers will always want a factory tour before committing to a role. If achieving the highest standards on the factory floor is still  "work in progress" then don't ignore this and hope the Technical Manager won't notice, they will! Address the obvious issues and explain the site plans for investing money or action plans for improvement.
If your site is in a period of change and has a lot of Interim Managers running the site then consider including a senior group level permanent individual in the interview process; it's important that a Technical Manager feels comfortable with their Line Manager and peers, and if those people are Interims then it can make the decision-making process harder. If the senior team communicate that they are serious about quality then it all helps to build candidate confidence.
Try and avoid delays in the recruitment process, the food industry is a very competitive market for Technical professionals and you may end up losing the candidate you really want. If you're able to pre-book several first and second potential interviews slots into the relevant diaries it may speed things up, particularly where a lot of people are involved. If you're working with a recruitment agency then let them know these dates too so they can brief candidates from the outset.  Companies that are able to offer MS Teams or Zoom interviews for first stage interviews lessen the risk of candidates pulling out.  With candidates receiving multiple job offers, those companies that are able to be agile are more likely to secure successful placements.
Take a look at the public areas of the site through a visitor's eyes; are the trade publications and company information in reception up to date, are the visitor's toilets fresh-looking and regularly checked? Does your receptionist welcome visitors warmly and ensure relevant health screening etc is completed correctly? Small points but if you get them wrong it can create a poor first impression and as you know you only get one chance to make that first impression! (We have had Technical Managers decide they don't want to progress with a company before they've even left reception!).
If your company are Investors in People and / or are advocates of training, then again shout about it! The best Technical Managers in the Food Manufacturing Industry love to keep their skills (and those of their team) up to date so if external self-development is encouraged this can be a great selling point.
Ask recruitment agencies to be honest about your company's reputation in the marketplace. There may be a perception that the vacancy has been around "forever" or that "Technical Managers come and go like buses". If you're aware of "attraction issues" you can at least provide information to counteract any negative perceptions.
Jarvis Johnson specialise in recruitment of Technical, QA and NPD professionals for the Food Manufacturing Industry. If you'd like a recruitment partner that asks the right questions (of you AND the candidate!) then why not have a conversation with us? You can call us on 0844 3351869 or drop us an email!