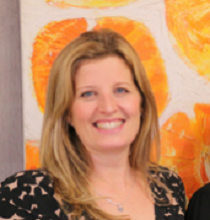 In The Spotlight
In The Spotlight this time is Liz Harrison. Get to know Liz and what she gets up to at Jarvis Johnson and in her spare time….
What's Your Job Title?
Recruitment Consultant
How Long Have You Worked At Jarvis Johnson?
Just Over 3 years!
What Does Your Daily Role Involve?
Listening to and understanding candidate's needs and matching them to the right roles and clients
What Do You Spend Your Time Doing Out Of Work?
Mum's Taxi and Dog Walking!
Top 3 Highlights Of Your Life?
Two Children, Border Terrier and Husband (in that order)!
What Do You Fear The Most?
Heights (although I have wing-walked!)
Tell Us Something About You That People Might Be Surprised About? 
I am passionate about Antiques and Interior Design and particularly love Art Deco Champagne Coupes
    
What's Your Favourite Holiday Destination?
Cornwall
What's The Best Thing About Working At Jarvis Johnson?  
We work really hard as a team to fill some pretty challenging roles and it gives me great satisfaction when we successfully find the perfect client and candidate match
And Lastly, Your Favourite Tipple?
I should say Carlsberg after all the years I worked there but I think it has to be a chilled glass of fizz!
Click here to connect with Liz on LinkedIn